Kick Start Your Business!
Kick Start Your Life!
Master Your Mindset!
AND
Kiss Procrastination Goodbye in 90 Days or Less!
AND Make MORE Money!!
 Join us for our August 7th meeting as we are EMPOWERED to get wealth by
The No BS Business Coach...with a heart ~
Marty Ward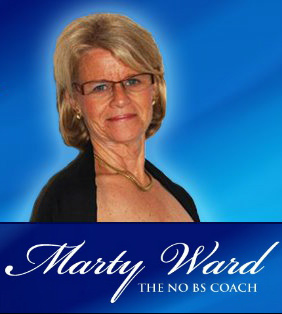 Get Ready For Success!
Marty L Ward is known as the No BS Business Coach and as workshop leader and author of My Private Sessions Intimate Secrets to Unlock Your Potential who shows Entrepreneurs, Coaches, Small Business Owners, and Service Providers how to make more money in less time and feeling good doing it.
Marty is not your average business coach. Using her innovative, no-holds-barred honest approach, Marty empowers Entrepreneurs, Coaches, Small Business Owners with simple, step by step strategies to unwind and release their emotional baggage, fears and frustration, and confidently step forward to honor and value their Talents, Abilities, Gifts to live a rich, abundant and fulfilled life with passion and commitment!
Make sure to bring plenty business cards for networking and other professional friends!
Make sure you bring lots business cards for networking & other professional friends
~ We'll see you there!
To RSVP Click Link:http://napwcentralflnobscoach.eventbrite.com/