"Communication - Making it work for YOU"!
Founder of the Professional Development Association!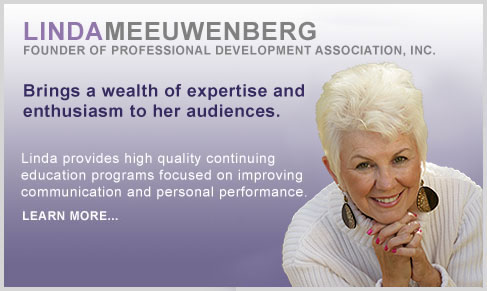 This presentation will enlighten our attendees on the complex nature of communication via hands on exercises designed to raise awareness of communication roadblocks. You will  learn specific skills needed to address these roadblocks to improve your performance at work and home! Linda is an entertaining and knowledge worthy presenter who always scores high evaluations from her audiences for her practical and powerful message that moves participants to ACTION!