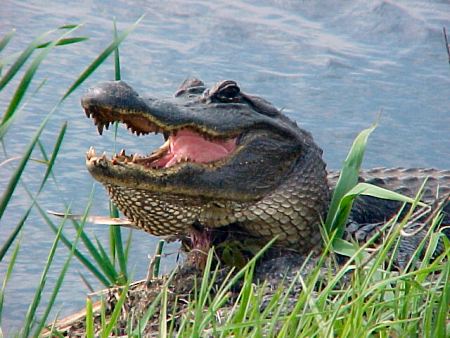 Luxury Beach Vacations on a Budget
… SMILE!  You certainly don't have to stress your finances in order to destress your life.

In beautiful New Smyrna Beach, Florida, Moontide offers affordable get-aways in luxury oceanfront apartments.
 
In this economy people are looking for smart ways to spend their vacation dollars and a 4 day or even month long stay at family-friendly Moontide beach condos is perfect for cost conscience vacationers.
At Moontide you can take your family back to the "old days" of Florida vacations.   Back to a more gentle age when families spent quality time together on the beach building sand castles, telling stories, swimming and fishing.
Enjoy taking your children to visit Florida's most valuable "tourist attractions" … our natural wonders found from a kayak, a pontoon boat, or just walking down a nature trail. 
Quality time with your family, fresh air and sunshine are the "value added" features that Florida has to offer and, best of all, they cost nothing!
New Smyrna Beach, and the Moontide condos are perfectly situated for your "Florida Expedition."   Don your best Indiana Jones outfit and visit the "Fountain of Youth Archeological Park" in historic St. Augustine and, of course, the "Castillo de San Marcos" National Monument – just called "The Fort" by locals.  Make sure to check in at the Alligator Farm before you head back.
St. Augustine is just a short drive North from Moontide… a beautiful drive up through the beach communities and through Daytona Beach – home of the Daytona Speedway and annual motorcycle events such as Biketoberfest and Bike Week.
There are plenty of things to see and do right in New Smyrna too!  The BalloonFest is fun for the whole family as is the Friday and Saturday night Dinner & River Cruise.  For adults... historic Canal Street is chock full of great dining, art and entertainment with special events happening year round!
Are you an outdoor and active kind of person?  New Smyrna Beach is famous for it's surfing and is home to many a surf tour.  Check out Moontide's YouTube page for a great video from the Bum Rush Tour.  Whether you are surfing, fishing, riding a bike or just kicking back with an umbrella drink - the beach is the the place to be and at Moontide you only have to walk out your door to be on it!
If your kids are "Astro-nuts," they'll love that Kennedy Space Center is just a short drive South down the coast.   On the way, grab an airboat ride in the glades just west of Cocoa Beach and make sure to grab some seafood at Grills Seafood and Tiki Bar along the port where the cruise ships dock.  There are plenty of things to see and do that are free, or low cost, and that entertain and educate!
Did we mention that Moontide condos are located right ON New Smyrna Beach?   And that New Smyrna is one of the closest beaches to Orlando?   So, if you want to sneak in a day at Disney too –just do it – and come back to your home away from home at Moontide.
At Moontide, each condo-apartment is individually owned, so each is furnished in it's own unique style.  These 1-3 bedroom luxury condos are equipped with full kitchens so Moontide offers you the ability to have a REAL family vacation, without "breaking the bank."   Stays can be as short as 4 days, or last months.  Save money by fixing breakfast and lunch to enjoy on the beach, you can always splurge with a great evening meal out – some of Florida's top rated restaurants are just minutes away - we love SoNapa (with a location right up the road from us and a new one opening in Maitland, north of Orlando) and the Dolphin's View for great casual food and (of course) a great view of the water, boats and Dolphins!
Like to be active?  Moontide has tennis, shuffleboard and, of course, long romantic walks on the beach.
Imagine sitting on your balcony with a bottle of wine at sunset and listening to the kids splashing in the pool just below you while you reconnect with your spouse. 
Have you ever enjoyed a piping hot cup of coffee while the ocean waves tickle your toes and the sun rises in front of you over the sparkling surface of the Atlantic? 
Have you heard the sound of dolphin's laughter as they roll and play in the surf?
Ever caught a glimpse of an elusive whale like this one right behind Moontide?

This is why Moontide guests (and owners) come back over and over again.  
The folks at Moontide – staff and owners, become your "family."  Get to know them in the community room where games and activities are hosted on a regular basis.  
In fact, keep the community room in mind if you have a small business conference, family reunion or beach wedding to plan.  Moontide loves to be the "host" for these types of events and the community room opens right onto the beach… it doesn't get much better than that! 
If you are looking for a REAL get-away vacation, your own tropical paradise without the expense, then you're already part of the Moontide family – you just didn't know it yet!
For more information on things to do in Florida and New Smyrna, visit our YouTube channel.  You can interact with Moontide "fans" on our Facebook page, and you can shoot us your email to get "Moontide News" with special events and offers.   You can access all of this, as well as the Moontide web site here…
http://www.moontide.html

Want to check on reservations right away? 
Call the friendly staff at Moontide now at:
800-421-8222 or local at 386-428-5691
http://www.themoontide.com