~Have you ever wondered why you work so hard and barely get results?
Well you don't want to miss

"Turning Action into- Results Workshop" with one of Tony Robbins top Strategist Eli Wilhide! For FREE!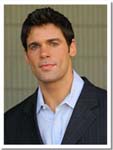 Eli Wilhide
Senior Performance Strategist
Tony Robbins has used to help over 4 million people from around the world take their lives / business to the next level.  When you attend you will be on your way to learning some life-changing skills that will impact every aspect of your lives.
Eli Wilhide, has been personally coached by Tony Robbins and will be using the same strategies to train/inspire your team that Tony uses to train/coach the top Leaders, Achievers, Entrepreneurs, Actors, Athletes and Business Leaders from all over the world!
Who should attend: Those who desire to learn cutting edge tools that will help them overcome challenges and rapidly achieve their personal and professional goals...We hope to see you there!
To RSVP click link:http://napwcentralfltonyrobbins9412.eventbrite.com/