Sunday, November 6th, 9:00 AM - 6:00 PM

Welcome to the fourth Edition of Orlando Expo Woman/ Mujer 2016.
 
We are very happy and excited with the 'New Season' of our Signature Event  dedicated to increase the Beauty, Health, Fashion and Empowerment of today's woman.
 
We invite you to be part of this iconic educational, beauty & health trade show to be held Sunday  November 6th  9:00 am 6.00 pm at the The Florida Hotel & Conference Center, Orlando, Florida.

Our floor plan will be converted into a cabin full of services, beauty products,  interactive make-up workshops, hair dressing, cooking classes, music, fashion  show and so much more. Every attendee will be treated like the Queen of the event… receiving beauty advises,  health and skin screenings, face and body treatments, combined with important information that will empower her whole life.
New! Conference "Mujeres Seguras" 2016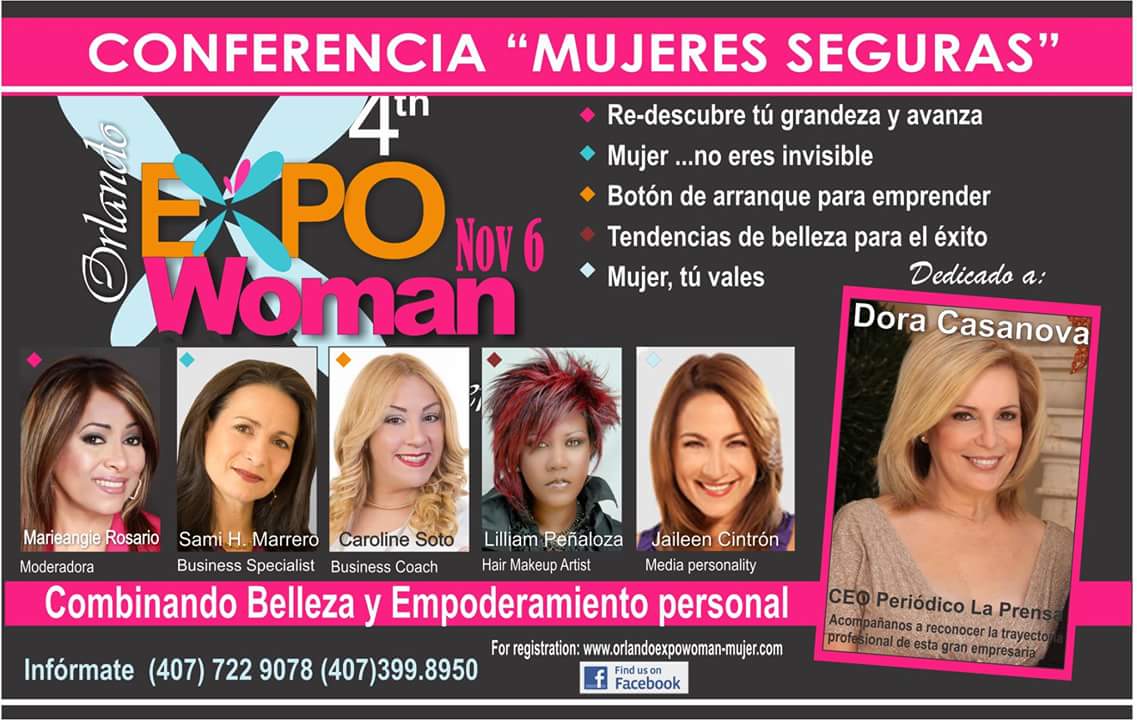 Special Recognition and dedication : Dora Casanova / CEO Periódico La Prensa