LEARN HOW TO MONETIZE YOUR BUSINESS USING PERISCOPE

Social Media is Evolving! Be an Action Taker! Join the Periscope Community!
By registering for this fun-filled, interactive training and networking event, you will:
Network with like-minded individuals
Learn how to create a live broadcast from your smart phone
Learn how to make real-time connections with people all over the world
Learn how to nurture your client base and develop a strong brand
Learn how to integrate your sales funnel and become a leader in your industry
Hor'd ourves will be provided
Registrants will receive the Periscope Marketing Mastery Course Manual provided by the training presenter, Paris Pena.
PRIOR TO THE EVENT, DOWNLOAD FREE APP for i0S or Android with connection to your Twitter account. Then, FOLLOW Paris Pena @pariscopeme and Event Host Vasaj Communications @vasajcomm on Twitter and Periscope to receive additional instruction.
EVENT SPONSOR
http://www.healthmarkets.com/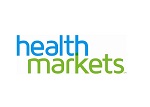 Video/Photo Disclaimer
Registrants of LEARN HOW to MONETIZE YOUR BUSINESS on PERISCOPE, hosted by Vasaj Communications, understand that live video streaming and photography may be provided during the event. By registering for the LEARN HOW to MONETIZE YOUR BUSINESS on PERISCOPE, you hereby give permission that video and photos containing your image/likeness may be used for publicity or general information purposes for Vasaj Communications. The event host will not seek further permission, nor provide any notification before using such photos.