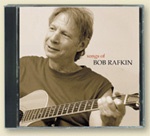 July 26th (Sunday) - Orlando
2:30pm - Leu Gardens

The last Sunday of the month is coming up. It's time for our Leu Gardens concert this coming Sunday with two show stoppers, Magda Hiller and Bob Rafkin.

Both are excellent singer/songwriters. Magda has one of the most diverse repertoire's I have ever seen. You never know what to expect. And Bob enchants his audiences, whether here in the U.S. or abroad.

It's indoors and air-conditioned. $12 donation

Bob Rafkin: http://bobrafkin.com/news.html
Magda Hiller: http://www.magdahiller.com

.